06 Jul

Pub Crawl Cruise and Bus
Bucks Day Pub Crawl Cruise with Party Bus Sydney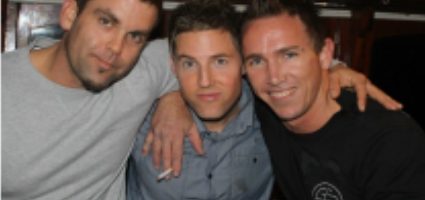 When you go on the Bucks party pub crawl cruise in Sydney, you'll be sure to have a grand time. The bus that all passengers are picked up in features a pumping, rocking sound system. Enjoy the bright disco lights and take advantage of the iTunes connection. You and your mates will be able to stop at a pub for a pub pool comp, with exciting prizes. You'll board the boat for the cruise at Sydney harbour, and get a souvenir T-shirt. This shirt can be signed by all your mates on the cruise, giving you a fun memento of your cruise.
Bucks Day Pub Cruise with Party Bus
Package Pricing - $160.00 Per Head

Bucks Party Packages Include:

We Will Pick You Up In An Exclusive Party Bus
4.5 hour Sydney Harbour Cruise
Visit 4 x Pubs – 1/2 Hour In Each
King Street Wharf at 12pm
Lunch – Includes Hot Roast Chicken, BBQ Sausages
Roast Potatoes, Fresh Salads, and Bread Rolls
Return to King Street Wharf At 4,30 pm
Then Back On The Party Bus
Minimum of 2 Great Aussie Pubs or Venues
Social Photographer – Tour Guide To Capture The Day
Party Bus Equipped With a Microphone and Great Tunes
Then We Will Drop You At Your Destination
Saturdays From – 10:30am – 11.:00pm
* Packages are based on a minimum of 20 people – ( View Terms and Conditions )
* You can BYO drinks on the bus. (limited to 2 cans per person – No Glass)
* Prices do not include any additional extras like – Strippers or Alcohol.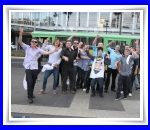 The first stop on the Bucks party pub crawl cruise in Sydney is Watsons Bay. You'll enjoy a great view of the Harbour and the beautiful scenery around it during the trip. Watsons Bay is one of the most well-known pubs in Sydney, and you'll be able to spend about 40 minutes here. Lunch follows once everyone is back on board. Your lunch includes barbecued sausage, roasted chicken, and roast potatoes, served with rolls, salad and fresh fruit. This lunch will keep you well-filled as you travel to the next destination on your cruise.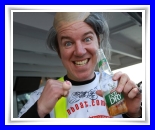 The next place you'll be able to visit on the Bucks party pub crawl cruise in Sydney is the Drummoyne Sailing Club, which has its very own sports bar. You'll be able to spend half an hour here, enjoying the atmosphere. After you get back to the boat, a celebration atmosphere sets in. The DJ on board starts playing everyone's favourite popular songs. Special attention is given to passengers who are celebrating their birthdays, and everyone has a chance to join them in celebrating this special event. The fun atmosphere provides a good way to relax and get ready for the next stop.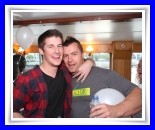 Your last stop on the Bucks party pub crawl cruise in Sydney is the Drydock hotel. located in Balmain, it's one of the oldest pubs in Sydney. After spending some time in this pub, you'll head back to the boat for a party. By this time, everyone's had a good chance to get to know each other and make new mates. The celebration continues until the boat reaches Casino Wharf around 5 pm. Once the boat docks at the wharf, you're free to pursue whatever adventures suit you. If you want, you can board the bus again and head with your new mates to a common drop off.